US Forestry Service Shares Remote Sensing Technology with Isreal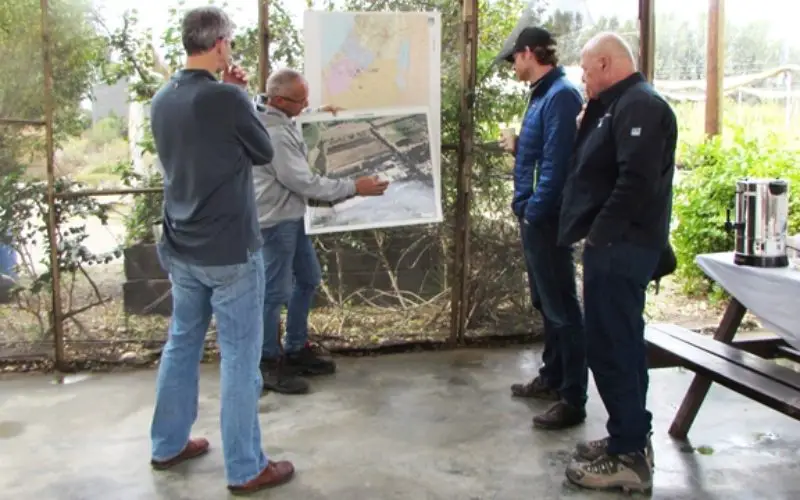 Recently USFS  representatives visited Israel to share remote sensing technology with their Keren Kayemeth LeIsrael Jewish National Fund (KKL-JNF) counterparts.
"Remote sensing technology opens up doors for us in fields that we couldn't imagine just a few years ago. This technology is like a time machine, it provides us with temporal information as well as the ability to compute data for landscape change monitoring. It's not just about pictures; it's a matter of measurement," said Kevin Megown, Resource Mapping, Inventory and Monitoring Program Leader for the United States Forestry Service (USFS). Kevin Megown is visiting Israel together with his colleague Brehan R. Doud, who is responsible for the USFS International Programs in Africa and the Middle East.
The American experts spent ten days in Israel, during which Dr. Michael Sprintsin of KKL-JNF's Forest Management and GIS Department and other KKL-JNF professionals demonstrated their current use of remote sensing and learned how new techniques could be applied.
Over the past thirty years, KKL-JNF and the United States Forestry Service have worked together on dozens of joint research projects.
Remote sensing technology enables mapping and identification of problems that arise in forest areas as a result of pests or from changes in yearly precipitation. Applying satellite observations and image processing techniques, and integrating it in the collection of forest information or using it in forest management, is a new topic for KKL-JNF.
KKL-JNF decided to develop capabilities in four specific areas: mapping, inventory, forest monitoring (including vegetation dynamics and forest health) and fire monitoring and fire scars mapping. According to Dr. Sprintsin, "we hope these capabilities will be integrated into ongoing National Inventory (NIP) and Long Term Monitoring (LTM) programs, and that they will become a built-in part of forest management from now on."
Source: KKL JNF