Central Government Directs Chandigarh to Complete Aerial Mapping Project Within 1 Year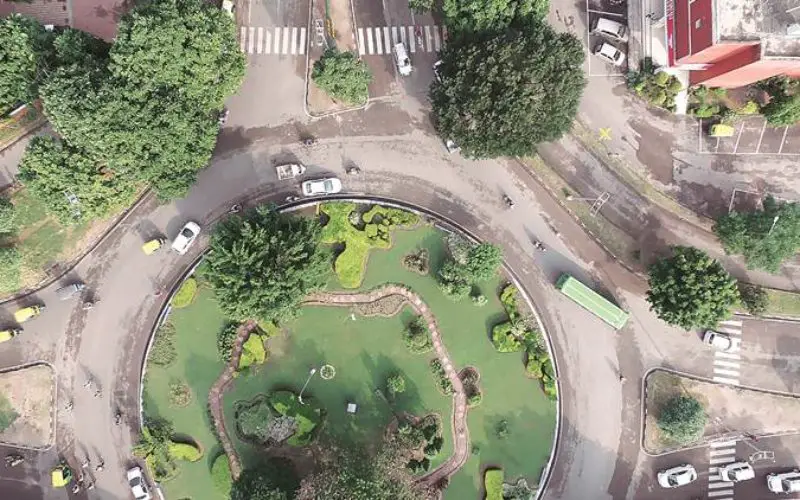 According to recent news by The Indian Express, The Union government on has directed the Chandigarh administration to complete the project of digitization of land records in the city within the deadline of one year. The secretary, department of land resources, Union Ministry of Rural Development, Dinesh Singh, held a meeting with the officials of the Chandigarh administration to review the project, for which the central government has sanctioned a budget of Rs 7 crore.
The Chandigarh administration has started conducting an aerial survey of the properties, both residential and commercial, for the geographic information system (GIS) mapping with the help of unmanned aerial vehicle (UAV) drones.
Chandigarh has become the first city in the country to conduct an aerial survey of properties using drones. The survey is being done in collaboration with PEC University of Technology. The drones are capable of delivering cadastral maps with a minimum of 2.5cm accuracy.
The UT estate office, which is the custodian of all the properties in the city, has set a deadline of one year for execution of the project.
So far, the aerial survey of properties in seven villages — Khuda Lahora, Kaimbwala, Attawa, Bair Majra, Tatarpur, Buterla and Dhanas — and two sectors — 7 and 16 — have been completed.
The GIS system will enable the UT officials to maintain a digital record of all the properties that include ownership, approved building plan, and others. The system will also help them in detecting any encroachments on the government land. Complete details of land ownership will also help in avoid a fraudulent sale of the properties.
The estate office is also planning to link each property with the Aadhaar card of the owners. The step will help in putting a check on malpractices in property transactions.
The estate office is also in process of implementing the Conclusive Land Titling System project of the Ministry of Rural Development. The software of the system has been developed by the Society for Promotion of IT in Chandigarh (SPIC) with the help of a private company.
Under the new system, the estate office will issue an online certificate of property title that shall certify the ownership rights to the extent of share percentage of the respective property.
The certificate will have unique Land Parcel ID apart from mandatory details like file number, site address, the name of the owner, father/husband/authorized signatory name and associated Aadhaar number and respective share percentage towards the property.
The certificate will also depict the key map of the sector where the property lies along zoomed view of the property and adjacent plots (north, south, east, west).
The map generated through the GIS-enabled web service will be embedded in this land title certificate.