Eyes in the Sky to Protect World Heritage Angkor Wat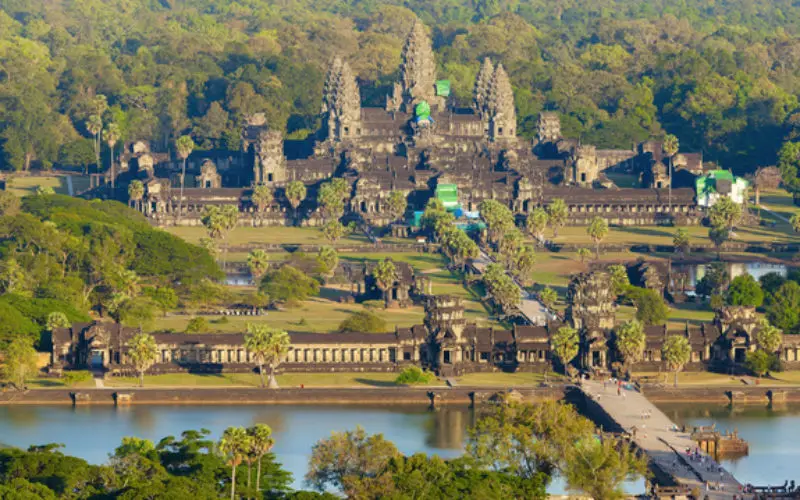 As reported in Xinhua, China signed a MoU with HIST (UNESCO) to use remote sensing technology to provide a new level of protection for the ruins of Cambodia's Angkor Wat, the magnificent temple of the Khmer Empire, which faces inundation by tourists and environmental dangers.
The remote sensing technology will provide real time images, offering particular advantages in instantly observing and analyzing the effects of natural disasters. The data can be used to create 3D visualization of large sites for analysis.
The technology offers "Basically, we have eyes in the sky and we can see what happens to the ancient temples and their environment immediately," says Hong Tianhua, deputy director and secretary general of the International Centre on Space Technologies for Natural and Cultural Heritage under the Auspices of UNESCO (HIST).
HIST is the first and only institute in the world to use remote sensing technology to preserve cultural heritage sites under UNESCO.
UNESCO has been helping the preservation and rebuilding of Angkor Wat since the 1980s. In 1992, Angkor Wat was listed as a World Heritage site.
China began helping with the restoration of the ruins of Angkor in 2000 together with more than 20 countries. Most of the 98 temples were completed by 2013.
"We noticed, through the 'sky eyes' system, that forests to the north of the heritage site are decreasing as hotels mushroom, and underground water levels are falling. We have reported the discoveries to the site managing authorities for them to deal with,"says Hong.