NRSC Released Updated Flood Hazard Atlas for Assam State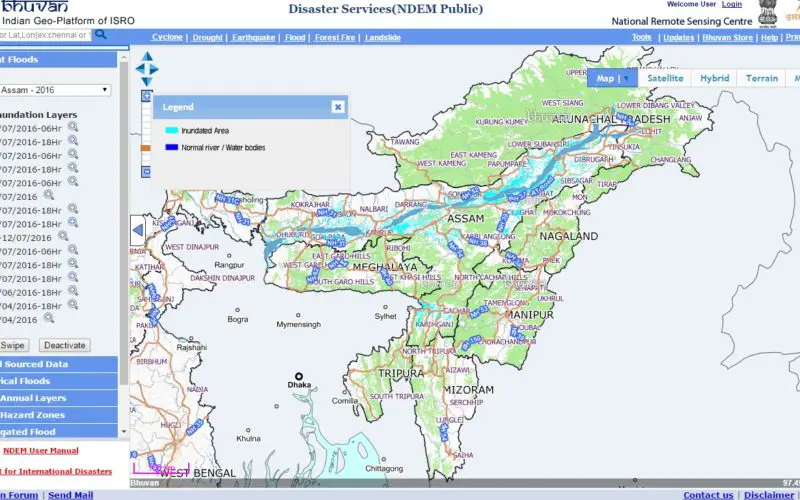 According to recent news  by ISRO, the  National Remote Sensing Centre (NRSC), ISRO, Hyderabad  has released updated flood hazard atlas of Assam, a highly flood-prone state of India.
Assam is the first State in the country to release satellite-based flood hazard atlas in 2011 and also the first State to update the atlas in 2016.
The remote sensing techniques using satellite images has depicted the extent of flooding and flood inundated areas of the state. The study has involved usage of temporal satellite images acquired during floods of last 18 years (1998-2015), for mapping most frequently inundated districts and villages. Villages were mapped and categorised into five hazard classes as Very High, High, Moderate, Low and Very Low.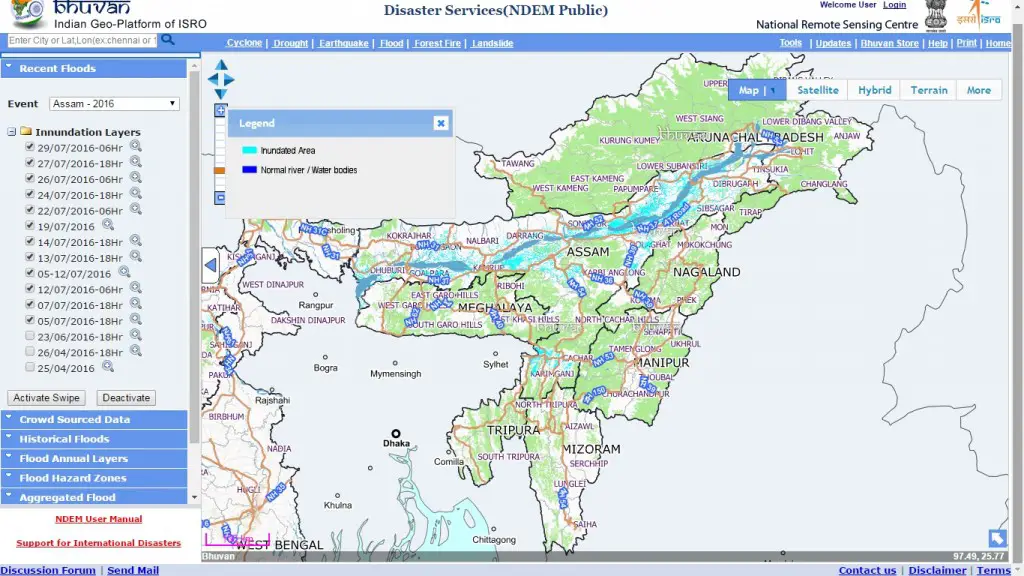 An updated 'Flood Hazard Atlas for Assam State' was prepared and the maps were validated by the Govt. of Assam through Assam State Disaster Management Authority (ASDMA). The atlas provides information on frequently flooded villages in the State of Assam and also provides the flood hazard severity in different districts based on flood hazard category, flood hazard area and intra-annual flood variations.
About 28.75% (22.54 lakh hectares) of land in Assam State is affected by flood during 1998-2015. It is also observed that 17 out of 34 districts in Assam are severely flood affected.
The flood hazard layer is uploaded for detailed viewing in Bhuvan geoportal.