Mangaluru Smart City has gone Live, What does it mean for Residents?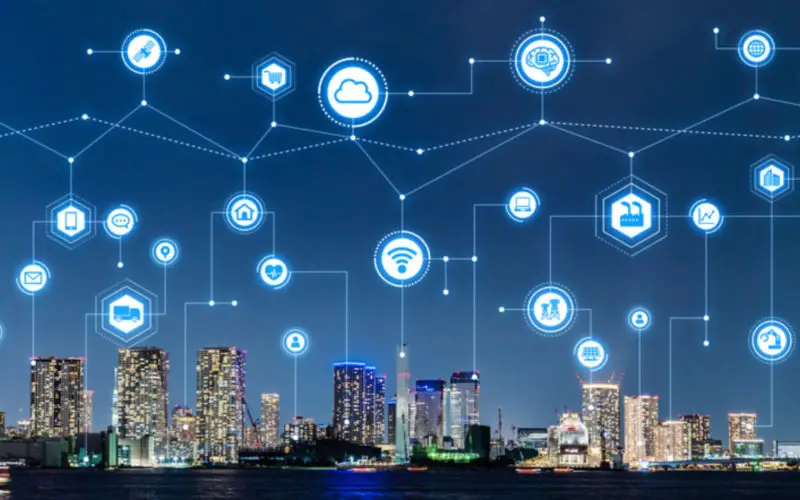 According to recent news published in the PTI, Mangaluru Smart City is the first smart city in Karnataka to go live.
Mangaluru Smart City already has an Integrated Command and Control Center (ICCC) and using as a war room for the administrators to combat COVID-19 pandemic. The Integrated Command and Control Center (ICCC) is the major component of the Mangaluru Smart City project.
The Government of India started the Smart Cities Mission as a bold new initiative. Smart City Mission is meant to set examples that can be replicated both within and outside the Smart City, catalyzing the creation of similar Smart Cities in various regions and parts of the country.
What is Smart City?
The term "smart city" has become a familiar word during the past few years. But as yet few really know what it envisages, how it is to be implemented, what will be the costs for its long term maintenance and who will be its beneficiaries.
The Smart City Mission website of the Ministry of Housing and Urban Affairs, Government of India defines the Smart City as –
The first question is what is meant by a 'smart city'. The answer is, there is no universally accepted definition of a smart city. It means different things to different people. The conceptualisation of Smart City, therefore, varies from city to city and country to country, depending on the level of development, willingness to change and reform, resources and aspirations of the city residents. A smart city would have a different connotation in India than, say, Europe. Even in India, there is no one way of defining a smart city.
Some definitional boundaries are required to guide cities in the Mission. In the imagination of any city dweller in India, the picture of a smart city contains a wish list of infrastructure and services that describes his or her level of aspiration. To provide for the aspirations and needs of the citizens, urban planners ideally aim at developing the entire urban eco-system, which is represented by the four pillars of comprehensive development-institutional, physical, social and economic infrastructure. This can be a long term goal and cities can work towards developing such comprehensive infrastructure incrementally, adding on layers of 'smartness'.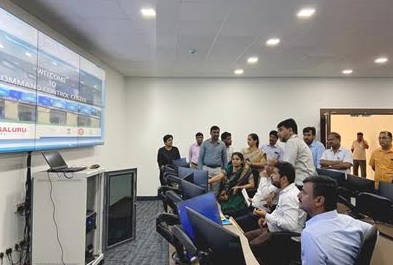 The Smart City Mission targets at driving economic growth and improving the living standards of people by enabling local government and harnessing technology as a means to create smart outcomes for citizens.
The focus of Smart City is on sustainable and inclusive development. The idea is to look at compact areas, create a replicable model that will act as a lighthouse to other aspiring cities.
Mangaluru Smart City And What Does It Mean For Residents?
The common feature of all smart solutions is that they empower stakeholders to make better informed decisions in their daily lives. Collectively, better informed decision making – by citizens and planners alike – improves financial, environmental, and social outcomes for citizens, and helps make urban areas more prosperous, inclusive, sustainable, and resilient.
The Mangaluru Smart City project is expected to have a positive impact on the lives of citizens of Mangaluru. The city is now equipped to handle any disaster through the proven ICCC Infrastructure and its live IoT based applications.
Mangaluru city administration is already using ICCC to analyze and to predict the spread of the COVID-19 pandemic. ICCC has also helped the administration in planning and deploying emergency response resources swiftly and efficiently.
The District Administration under the leadership of Deputy Commissioner Shri Sindhu B Rupesh took over the ICCC from March 24th 2020 immediately after the announcement of the very first lockdown in Karnataka to combat the COVID-19. The Police, the District Health Officials, Disaster Management Officials, Relief Distributors, Mangaluru Smart City Limited along with 24X7 support converted the ICCC into COVID-19 War Room.

PTI
The ICCC is equipped with a 24X7 dedicated call center with a helpline No 1077 operationalized for preventing, monitoring and controlling the deadly CORONA virus.
The other services provided by ICCC are –
Telemedicine services and advising the citizens under self-quarantine.
Acting as single point control for Multi-location, Multi-department, and at Multi-level activities.
To monitor, collect, consolidate, and report real-time data on the pandemic which is the complete application of Disaster Management & Emergency Response (DM&ER) solution.
The Mangaluru Smart City is also equipped with IoT sensor and provide other services such as –
Disaster Management & Emergency Response,
City Bus Transport (Intelligent Transport Management System) monitoring
City's House to House garbage collection (Solid Waste Management System)
Air Quality of the City (Environmental Sensors)
City Surveillance (CCTV Cameras)
Variable Message System
Public Address System (PAS)
One-Touch Mangaluru (Web) and other technology-enabled solutions are deployed and functioning 24×7.
Conclusion
The smart city design project inevitably positions people at the centre. It would be futile to have a smart city without contented people. People need to know the purpose of the smart infrastructure and the impact that it will have on their lives.
The smart city planning project necessarily places people at the center. It would be futile to have a smart town without satisfied people. Inhabitants need to know the purpose of the smart infrastructure and how it will impact their lives.
Furthermore, as cities expand the needs and demands of people have to be met. Smart Cities must focus not just on sustainability but also on resilience in the sense that cities as systems are made more resistant and adaptable to influences from forces within and outside.
With a trust that fully loaded Mangaluru Smart City will serve its citizens.
Read GIS Resources Magazine on Smart Mapping Technologies for Smart Cities