Researchers from TNAU Uses Satellite Images for Crop Management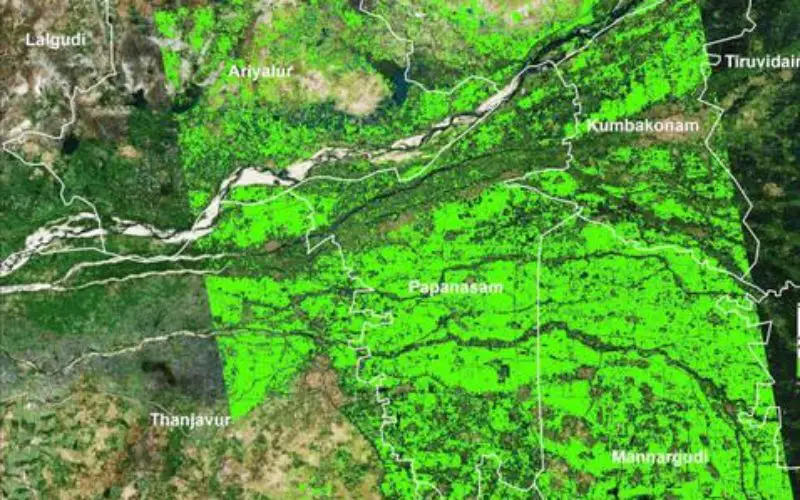 According to recent news by The Hindu, researchers from Tamil Nadu Agricultural University (TNAU), Coimbatore, have calculated how much-cultivated area was inundated in the recent rains hit hard the costal districts.
The University's quick assessment and communication to the State Government is the result of the work it has been doing for four years now using images obtained from European Space Agency's Sentinel 1A satellite.
The University's access to the satellite images follows a tie-up under the 'Remote Sensing Information for Insurance on Crops in Emerging Economies' project with the Swedish Developmental Council, International Rice Research Institute and Sarmap of Switzerland.
The University uses the images to identify crops, estimate area of cultivation, prepare seasonability map (track the start, end and progress of agriculture seasons), phenology map (various stages of the crop) and yield map (estimate the yield).
The images and the data deciphered there from will help the State Government frame policies and farmers get precise inputs and also quick disbursement of crop insurance, says Vice-Chancellor K. Ramasamy.
By studying the progress in cultivation from the satellite images, the government will be in a better position to decide the area that needs fertilizers and inputs on a priority basis, Mr. Pazhanivelan explains.