Seismic Signatures Signal Giant Landslide Alarm
In July 2013, researchers at Columbia University had an chance to test a landslide detection technique that uses signature long-wave seismic waves produced by large landslide to pick up the signal of a remote event. On July 25 geophysicist and landslide specialist Colin Stark and his colleagues found the signal of what looked like a landslide in southeast Alaska.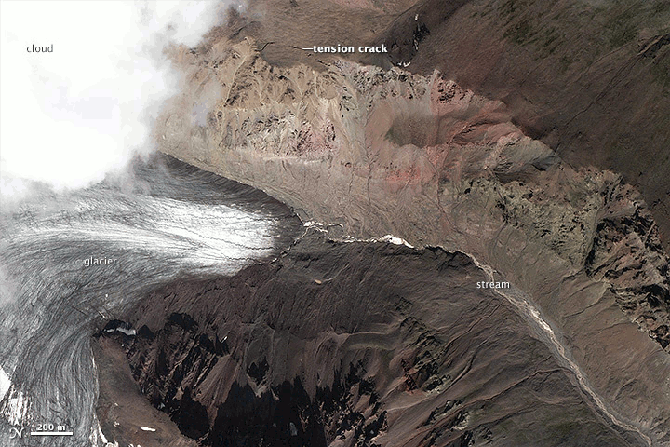 His analysis suggested the landslide happened in eastern Alaska and involved the movement of 22 million tons of earth. To pinpoint the landslide within a 10 square mile (25 square kilometer) area in the Wrangall Mountains, required eyeballs — in this case those of the Operational Land Imager (OLI) on NASA's Landsat 8 satellite and the French Pleiades satellite sensor. Searching through before and after imagery, it only took a few days for NASA's Earth Observatory staff to locate the slide.
The event also caught the eye of The Landslide Blog's David Petley, a landslide expert in his own right, who says this landslide may not be quite finished, as he has identified another tension crack on the eastern side of the headscarp (the freshly exposed cliff surface) of the new slide.
Source: Discovery News