Seoul to Get New 3D Map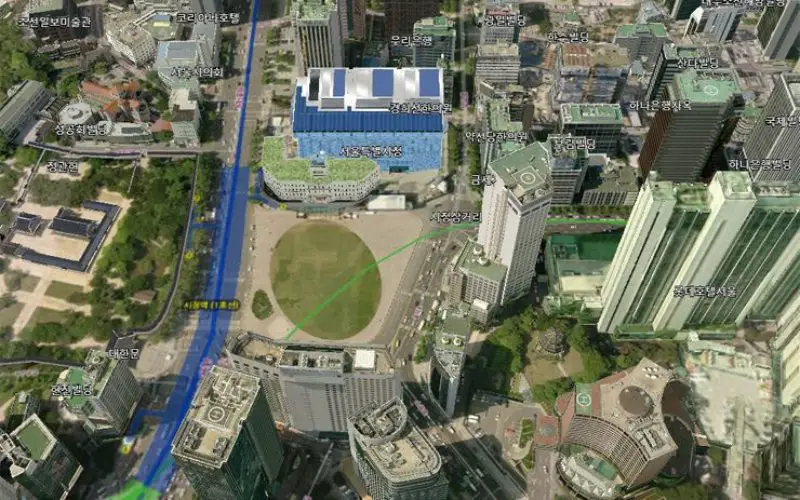 According to recent news by The Korea Times, the Seoul Metropolitan Government will launch a 3D mapping project for 11 of the city's hotspots, including City Hall, Lotte World Mall and Gocheok Sky Dome, using drones with high-definition cameras.
The project will begin in June 2018, the 3D mapping is South Korea's first such project conducted by a governmental branch. The authority had selected drone specialists over the last year and plans to finalize the project agenda before June.
The latest project will update the old 3D map made by Seoul in 2012, showing all the changes to the cityscape made since then. Until now, new brick-and-mortar developments have been added to the 2012 version by "gluing" their edited images onto the map. This method looked unnatural due to the low graphic quality.
The update has so far been delayed because "V World," a spatial information open platform designed by the Ministry of Land, Infrastructure and Transport, has been acting as the main source of reference to the nation's governmental and national offices as well as local and international companies.