Specialization course in Geospatial Technologies for Archaeology
The ArcLand partner Incipit – Instituto de Ciencias del Patrimonio (Institute of Heritage Sciences, Spain), in collaboration with the Mérida Institute of Archaeology, announces the launching of a new edition of the specialization course in "Tecnologías de la Información Geográfica en Arqueología" (Geospatial Technologies for Archaeology).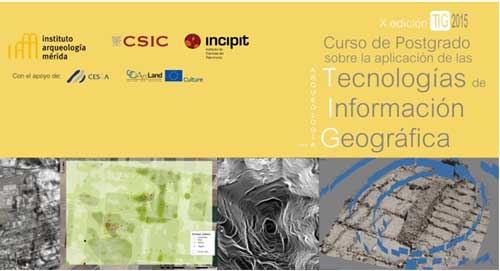 Structured in two independent modules, introductory and advanced, it is aimed at people interested in obtaining both a reflexive and practical training in the application of technologies such as GIS, Lidar or photogrammetry for archaeological management and research.
The introductory module (May) will be an online course, aimed at people with little or no previous training in the field.
The advanced module (June) will take place in Santiago de Compostela. It requires a previous basic knowledge of GIS, remote sensing and GPS.
Important note: the course language is Spanish.
More information, detailed programme, inscription forms, etc:
https://www.facebook.com/tigenarqueologia
or at
cursotig2015@gmail.com