Crime Mapping Tool for Better Crime Monitoring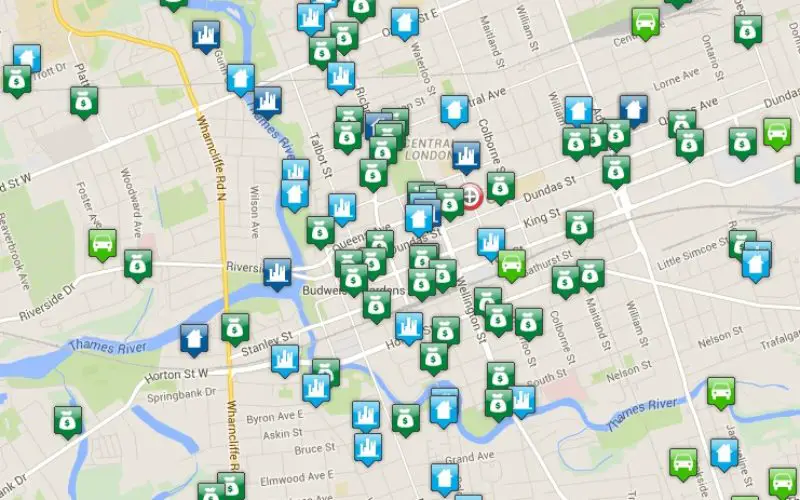 Bair Analytics Inc. will be providing online crime mapping service to the London Police Service and public. Each occurrence is represented by an icon that, when selected, will reveal information about each reported crime such as the time and date, offence type, and an off-set address for the event. Icons for off-set addresses do not represent the actual location where the incident occurred.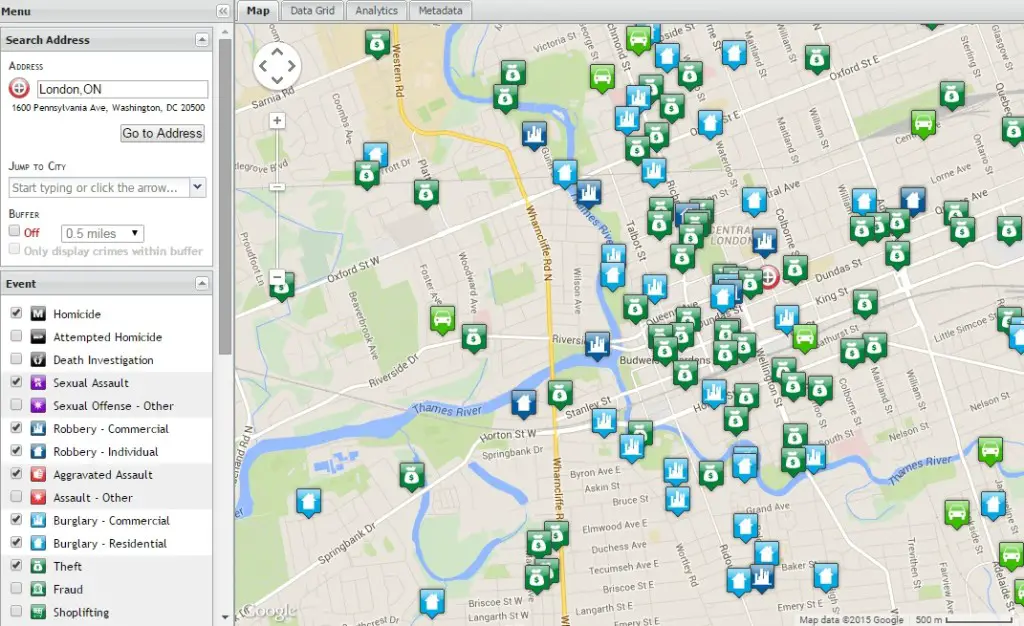 The police occurrence information upon which the crime map and related analytical data are created is based upon preliminary information of police occurrence type. Offence types and related addresses often change during the investigative process. The information is provided only as a general overview of crime in the city of London.
This interactive crime map includes crime data related to assaults and aggravated assaults, weapons offences, disturbances, homicides, attempted murders, thefts, shopliftings, frauds, arsons, vandalisms, impaired driving, auto thefts, thefts from vehicles, break and enters, robberies and motor vehicle collisions.
London Police began putting a crime map online in January 2014. It shows where a wide range of criminal activities has taken place across the city.