Download for Free – Esri Release ArcGIS Earth 1.4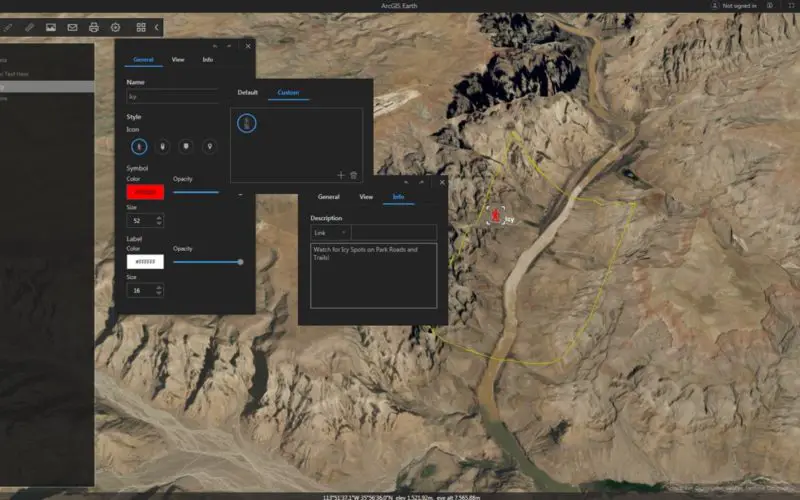 Recently Esri 3D team has announced the release of ArcGIS Earth 1.4. ArcGIS Earth 1.4 introduces great new features that will enhance workflows for visualizing data, accessing portals, and sharing across organizations.
This release focused on streamlining enterprise deployment workflows and on enhancing the Portal for ArcGIS experience.
In addition, major improvements have been made to Earth's drawing and table of contents (TOC). An upgraded popup window improves HTML display, the ability to log errors, and more KML functionality are all part of the new release.
Some Major Updates in ArcGIS Earth 1.4
Administrators get more flexibility for deploying Earth in controlled user environments.
A new portal configuration interface was added, creating an experience similar to the ArcGIS Pro portal experience in which the app remembers previously accessed portals.
A new search feature has been added that allows users to search through massive amounts of data layers.
The ability to create custom folders for grouping imported data and drawing features was added as well as the ability to save out multiple drawing features grouped under a folder.
KML functionality is expanding in Earth as well as across the platform. The 1.4 release adds the ability to play KML tours in ArcGIS Earth.
Drawing features such as points, lines, and polygons got a major overhaul. Users have enhanced drawing functionality that includes:

Extended color, size, and labelling choices
An expanded icon set as well as the ability to add their own custom icons
Draw features that can be draped or set to absolute and relative values
Creating snapshot views for individual draw features
Providing additional context including text, images, and HTML links to draw features
Option to open HTMLs in popups information in the Earth popup window or in a web browser
Export draw features grouped within individual folders
Edit point, line and polygon drawings
Source: Esri Blog