Nigeria to Use Drones to Fight Insecurity and Insurgency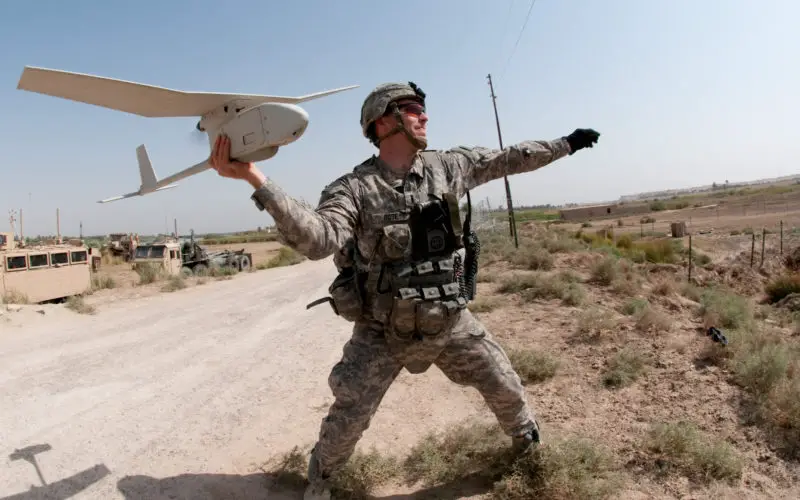 According to recent news, Surveyors of the Nigerian Institution of Surveyors (NIS) and seasoned security experts, including Ade Abolurin, retired commandant-general; Nigeria Security and Civil Defence Corps have given advice to President Muhammadu Buhari on the usage of drones to fight insecurity and insurgency.
The insecurity and insurgency could be effectively fight using drones especially at the border areas, with updated mapping system and the use of drones as surveillance.
The league of experts attended a symposium on security challenges organised by the Nigerian Institution of Surveyors, (NIS), Ogun state branch in honour of its former chairman, Adefemi Sanyaolu in Abeokuta on Thursday.
Speaking on the topic: "Challenges in Defending Nigerian Territory without Updated Maps", Ade Abolurin, disclosed that increasing challenges arose from the porosity of Nigerian borders.
He called for urgent and improved collaboration between armed forces and office of surveyor-general on updated mapping system against insurgency.
The retired commandant-General said that NSCDC had trained its men of the usage of drones to fight insecurity and had acquired two drones for the surveillance of flash points.
He added that updated mappings, effective surveying and usage of drones would only prevent insecurity, but would also resolve land-based crises among warring ethnic groups in Nigeria.
"Surveying and updated mappings across the country will, in doubt, prevent security threats, insurgency, illegal influx of people into the country, human trafficking among other security issues, and resolve land-based conflicts among ethnic groups in Nigeria."