Unleash Agri-Production With Geospatial Technology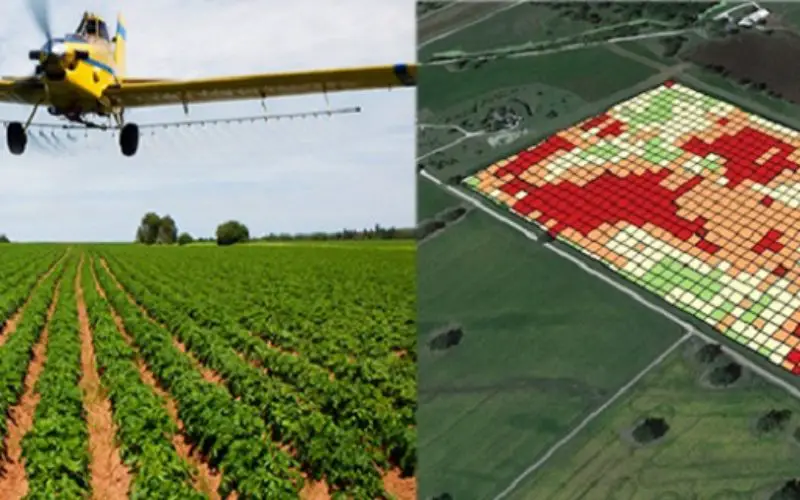 Contributed By:-

"Food security exists when all people, at all times, have physical, social and economic access to sufficient, safe and nutritious food that meets their dietary needs and food preferences for an active and healthy life" (World Food Summit, FAO, 1996)It also means that people who produce the food are able to earn a decent living wage growing, catching, producing, processing, transporting, retailing and serving food.
Food security and Food insecurity are the two sides of the same coin. They are at times deciphered as same but are different in reality. There are two general types of Food insecurities, based on the duration of the crisis: (Food Security Analysts, FAO)
Chronic Food Insecurity: It refers to the persistent crisis that a nation faces due to unavailability of the enough food produce to meet the basic minimum requirement  over a sustainable period of time
Transitory Food Insecurity: It refers to the temporary crisis that a nation faces due to sudden fall in food production
Food insecurity exists when there is non-availability of food at all times, have insufficient social and economic access and when basic dietary needs of people are not met. Here, the study focuses on the core Agricultural aspect of Food security.
Worldwide Scenario
Food insecurity has become an epidemic with time. To feed the world, there is a need to double the production. Multiple factors affect the production and therefore meeting the supply/distribution failures.The challenges can be classified into the following categories:
Production failures
Agriculture is mainly dependent on irrigation and climatic factors. Both these factors are highly variable. Limited use of irrigation and erratic rainfall conditions lead to high variability in production and yield of grains. In addition to that, obsolete cropping practices and lack of modern equipment in some parts of the world, are some of the reasons for low food productivity.
Market Failures
Due to small landholdings in various underdeveloped nations, there is less commercial farming. This further thins down the market conditions. Farmers are unable to store grains because of low storage capacity, receiving low prices. At times, the grain market is fairly short due to lack of specialization of wholesalers and low levels of commercial processing.
Infrastructure is another prime factor being considered for market failures as the density of roads and the network is highly responsible for the transaction. If transaction costs are high they lead to high operating cost and low capacity utilization. Even if there is a good amount of production at times, due to lack of infrastructure, food grains are unable to flow from surplus to deficit areas.
Policy Failures
Modern technology use is extremely low, particularly in smallholder agriculture. High prices and farmer preferences for local seeds saved from the previous harvest constrain demand. Lack of access to finance is the major obstruction for technology adoption. Conflict among nations has enhanced the effects of food insecurity resulting in the reduction of economic resources.
In such a scenario food security becomes challenging in terms of agriculture as well as supply chain.
GIS-based solution to curb Food Production Failures
Detailed agriculture information, is a prerequisite for understanding sustainable agriculture and food security.For comprehensive worldwide assessment and monitoring of agricultural conditions Geospatial technology is the most reliable.With the assessment and monitoring of land, water and natural resources, a wide range of geospatial data and information, from land cover and land use change to poverty mapping can be derived.
Broadly speaking, following measures can be taken to curtail food insecurity.
Agriculture development
Land development
Livelihood development
Infrastructure development
Climate change modeling
Capacity building
To facilitate this, measures can be applied at three different stages of agriculture i.e. sowing, intermediate and post-harvesting using GIS.Climate change can impact at all the three stages and so climate studies will be done at every stage in order to mitigate unwanted failures.Satellite images are analyzed to identify poor growing seasons and years of low crop productions. This analyses helps to develop intervention strategies when disaster strikes at any of the three stages.