Esri Webinar: Eyes on the World
Eyes on the World
Wed, Apr 20, 2016 | 1:30 AM – 2:30 AM IST
Wed, Apr 20, 2016 | 6:30 AM – 7:30 AM IST
Drones, UASs, and UAVs are not only the buzzwords of the day, but they are also buzzing over our heads. Sporting events, agricultural fields, construction sites—almost anywhere you go, people encounter these flying objects. In addition, surveillance cameras watch our every move inside buildings, at ATMs, and while driving. But what can you really do with the imagery data collected?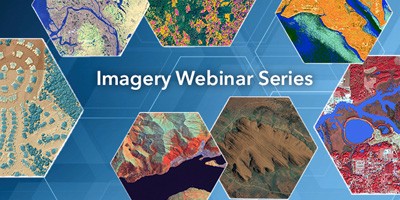 Join Esri imagery experts and learn how to bring video and still-frame information from these various systems back to earth.
Earn your imagery wings!
In just 45 minutes you will learn:
How to work with the various data types in ArcGIS.
Skills to produce ortho mosaics, point clouds, 3D meshes, and more in ArcGIS for immediate analysis.
Techniques for working with video data
This webinar is offered several times. Select the date and time that works best for you.