Mapping Australia's Dinosaurs Landscape Using LiDAR and Drones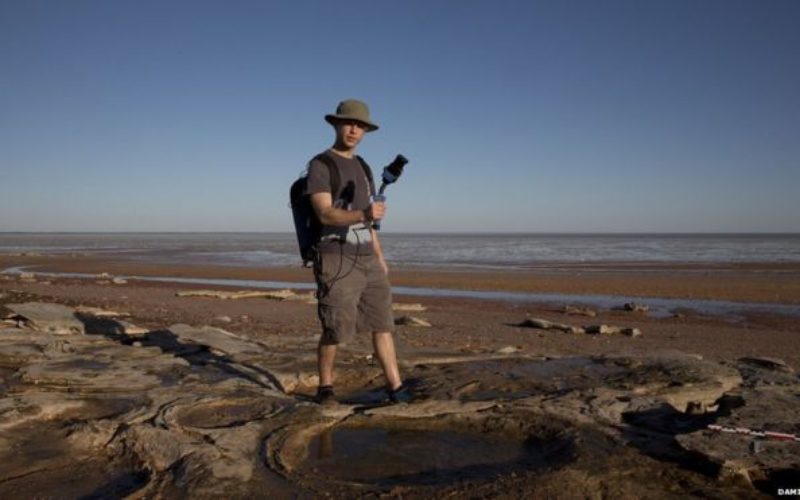 According to recent news by BBC, Scientists are trying to reconstruct ancient Australian landscapes once roamed by some of the biggest dinosaurs. The 130-million-year-old footprints are virtually the only record of dinosaurs in the western half of the continent. They date to the Early Cretaceous Period when the continent was still connected by a land bridge to Antarctica and covered in towering conifer forests.
Along a 100km stretch (62 miles) of coast in Western Australia's Kimberley region, tens of thousands of dinosaur tracks are fossilised in sandstone.
Dr Steve Salisbury, a palaeontologist from the University of Queensland is now leading a project to digitally catalogue the fossils and reconstruct the landscapes these dinosaurs wandered through.
"These tracks are at least 15 to 20 million years older than the majority of dinosaur fossils that have been found at sites in eastern Australia," says Dr Steve Salisbury.
In addition to making physical moulds of the footprints using a rapid-setting silicon rubber and taking photographs on ground-mounted tripods, the team is now using a handheld LiDAR unit developed by Australia's national science organisation, the CSIRO.
They are also taking aerial photographs of the track sites using a remote controlled drone and a specialised, low-speed aircraft, which is also fitted with LiDAR.
A LiDAR uses pulsating laser light coupled with a global positioning system. It records the points where the laser light reflects off hard surfaces, combining data from multiple passes to generate a detailed 3D map of the coastline, says Prof Jorg Hacker, director of Airborne Research Australia at Flinders University.
Dr Salisbury says his team can now contextualise the tracks over larger geographic areas, and can better understand which direction the dinosaurs were travelling, whether they were walking or running, and if they were interacting or crossing the landscape in groups, searching for food, or trying to escape predators.
"It's a powerful way of bringing these ancient worlds back to life" says Professor Anthony Martin, a palaeontologist from Emory University in the US specialising in animal tracks, who is not involved in the project.