San Diego County Launch Web Based Wildfire Hazard Map Tool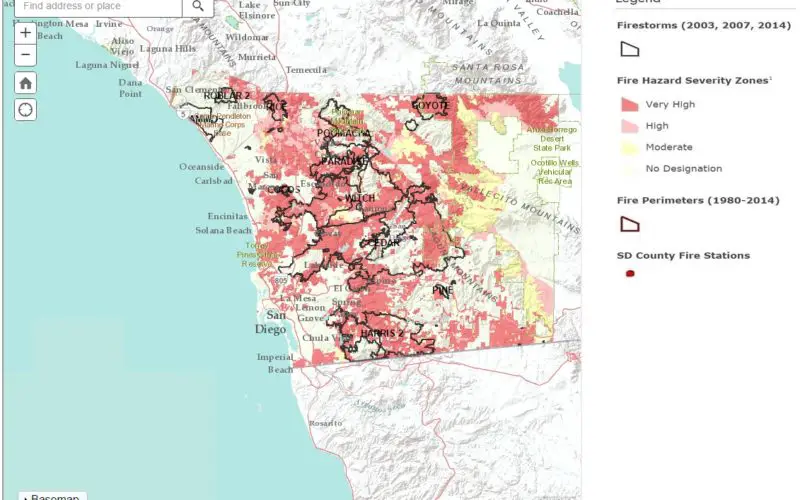 Fire is a constant threat in San Diego County, and drought, high temperatures in the summer and fall, combined with seasonal Santa Ana winds can led to explosive fire growth. Wildfires threatens  community, local, state, federal, tribal, military and other agencies work together to save lives, protect property, and help those impacted by the disaster.
San Diego County has recently launched Wildfire Hazard Map tool. Wildfire hazard mapping is an interactive tool, useful to discover the level of wildfire hazard in your area and learn how to reduce your risk. The digital tool expands on existing fire maps that haven't been searchable until now. Residents can enter an address or location to learn the degree of wildfire hazard and how to better prepare for an emergency.
When a resident enters an address or place name, the map provides the hazard designation or fire severity zone, along with related links and information to such things as the nearest fire station and perimeters of fire or area under fire.
How to use the Wildfire Hazard Map Tool
Enter an address or place into the Search box and then click the magnifier
Click the location icon to allow the map to zoom to your location
Use the + and – to zoom in and out
Launch Wildfire Hazard Map Tool
Download Wildfire Preparedness Guide