A New Method for Mapping River Properties Using Remote Sensing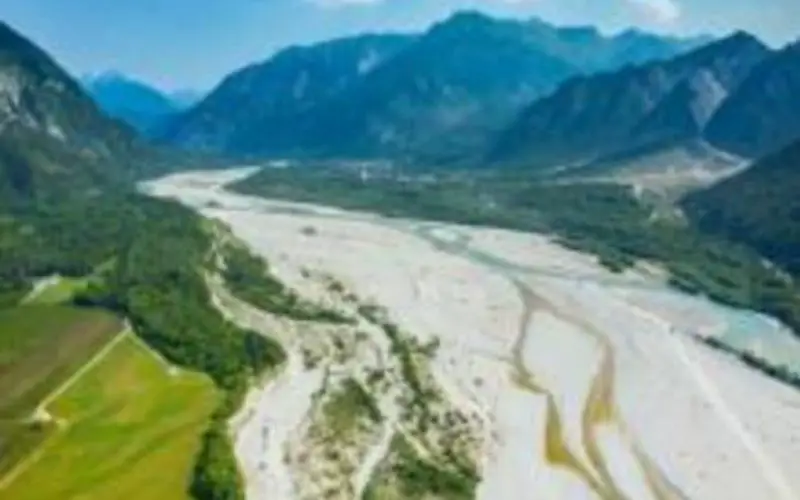 A JRC-led article published in Remote Sensing last week presents a new method for mapping river properties using remote sensing. The new method provides a tool for monitoring and characterising the hydromorphological status (physical characteristics of the shape, boundaries and content) of river systems along the entire channel network and through time, opening novel and significant perspectives to river science and management, notably for planning and targeting actions at the large scale.
Mapping the hydromorphological status of rivers, as mandated by the Water Framework Directive, requires the monitoring of their water channels, the habitats they host, their banks and their interaction with the surrounding floodplain. Such information is traditionally gleaned through field surveys and manual interpretation of aerial imagery, both of which are subject to human error and subjectivity. New remote-sensing techniques provide an abundant source of data at the large scale, which can be exploited for characterising the status of rivers in an objective and coherent way.
This paper describes a new semi-automated methodology based on object-based image analysis that combines very-high-resolution imagery with LiDAR-derived topography to map the natural fluvial corridor, with its primary riverscape units and in-stream mesohabitats. The new method was developed for the Orco River (Piedmont Region, Italy) but is a flexible tool that can be adapted to different sources of data, with the potential to also be implemented at regional scales.
As appropriate remote sensing data are becoming more and more widely accessible to countries in Europe, the new methodology has enormous potential to help managers and scientists to interpret river processes at unprecedented levels of accuracy, thereby helping to improve our understanding of river processes and how best to manage them.
The results of this work will be presented next week at the 11thInternational Symposium on Ecohydraulics by JRC scientist Luca Demarchi.
Further information
Hierarchical Object-Based Mapping of Riverscape Units and in-Stream Mesohabitats Using LiDAR and VHR Imagery
Source: EU JRC